We are thrilled to announce that Stephen Ellcock will be curating our Facebook page over the Christmas and New Year break. A London-based online collector and curator of images, writer, researcher, and former musician and bookseller, Stephen spends most of his time nowadays creating an ever-expanding, virtual museum on Facebook and Instagram.
'I am delighted to have been invited to guest edit the Thinking 3D Facebook page over the Christmas and New Year period.' - Stephen wrote us a couple of days ago - 'Thinking 3D is a ground-breaking, incredibly ambitious and wide-ranging project which I am thrilled to be a part of. I look forward to welcoming my Facebook and Instagram friends and followers, both old and new, to their page and introducing them to this very exciting and hugely important venture.' We are excited about this new collaboration, and we are already thinking about further ways of working with Stephen in the next months.
As Karina Miller writes in this interview for the Toi Gallery Blog, in Stephen's page "one can find photographs, catalogs of ribbons, animals (natural and imaginary), book design covers & binding selections, maps, illustrations, botanical indexes, antiques images, miniatures, engravings, drawings, quilt designs, color treatises, mosaics, and even a 'late 17th century medallion, made in Point de France [needle lace] depicting the French royal sun contained within half-domed architectural structure, surrounded by stylized foliated garlands'."
His ongoing attempt at creating the ultimate social media 'Cabinet of Curiosities' has so far attracted more than 200,000 followers and increasing media attention. We approached him a month ago, and we all instantly understood we have many interests in common!
We have been busy in the past two weeks taking pictures of books which are particularly relevant to the project preserved at Magdalen College, Oxford and at University of St Andrews Library, Special Collections, to provide Stephen with a wide range of images to use and take inspiration from.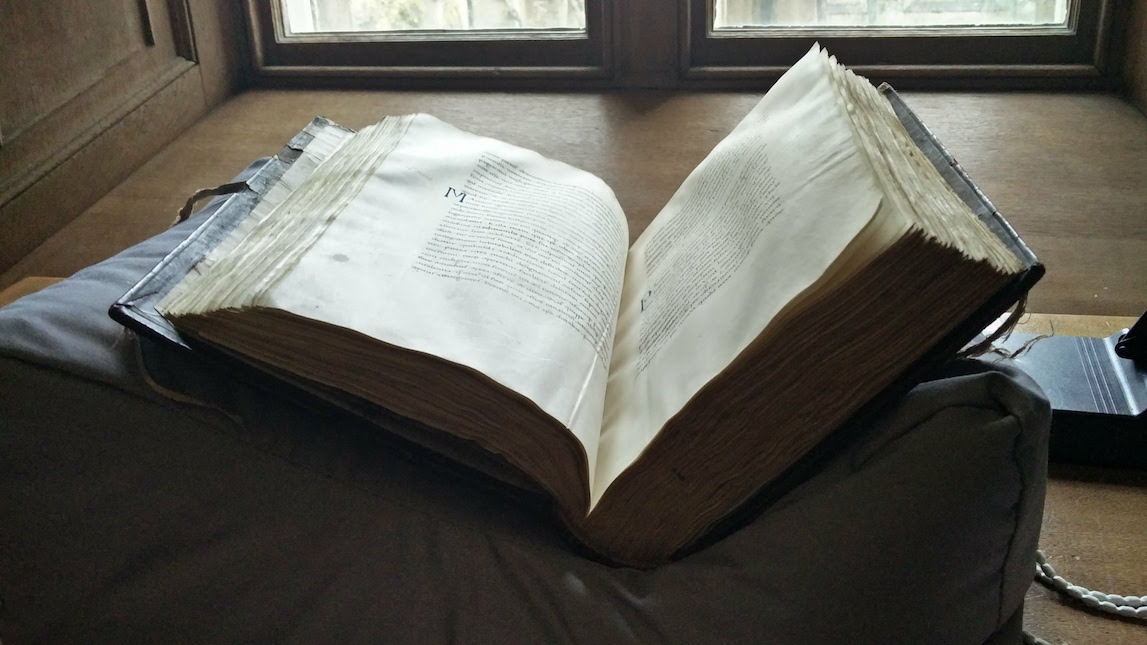 Join us on this special Thinking 3D holiday adventure starting on the 31st of December 2017 on our Facebook page!