Between February and June 2018 Laura and Anna have been busy organising the temporary exhibition Natural Bodies, Ideal Shapes: the Hidden Geometry of Nature in the foyer of the School of Art History at the University of St Andrews.
Much had to be done before the exhibition could be finally set up in early June. Guided by the expertise of Stuart Allison, Curator in the School of Earth & Environmental Sciences, Laura and Anna spent fruitful afternoons in the School's storage room, diving into boxes and drawers to carefully inspect the fascinating materials kept there.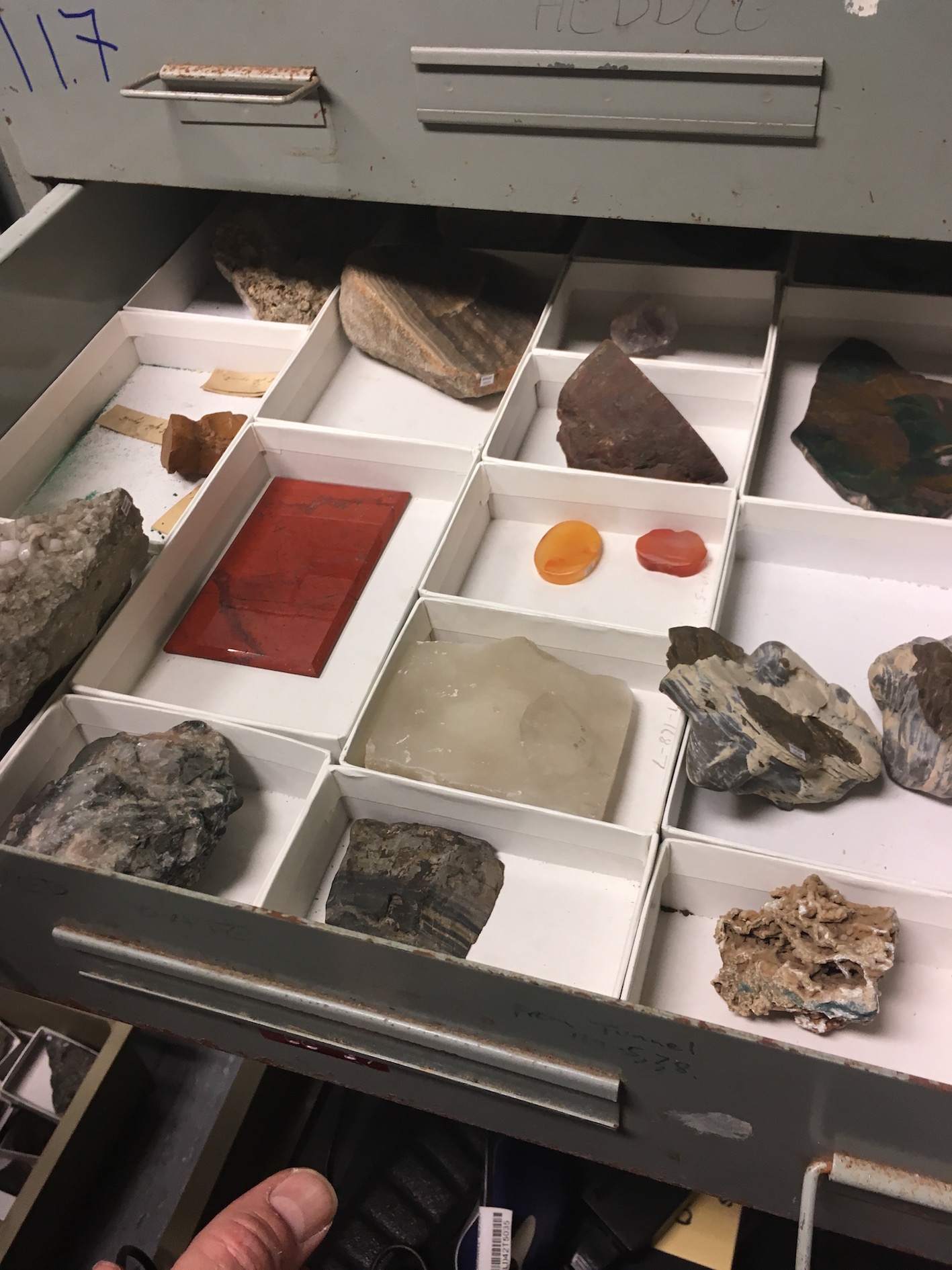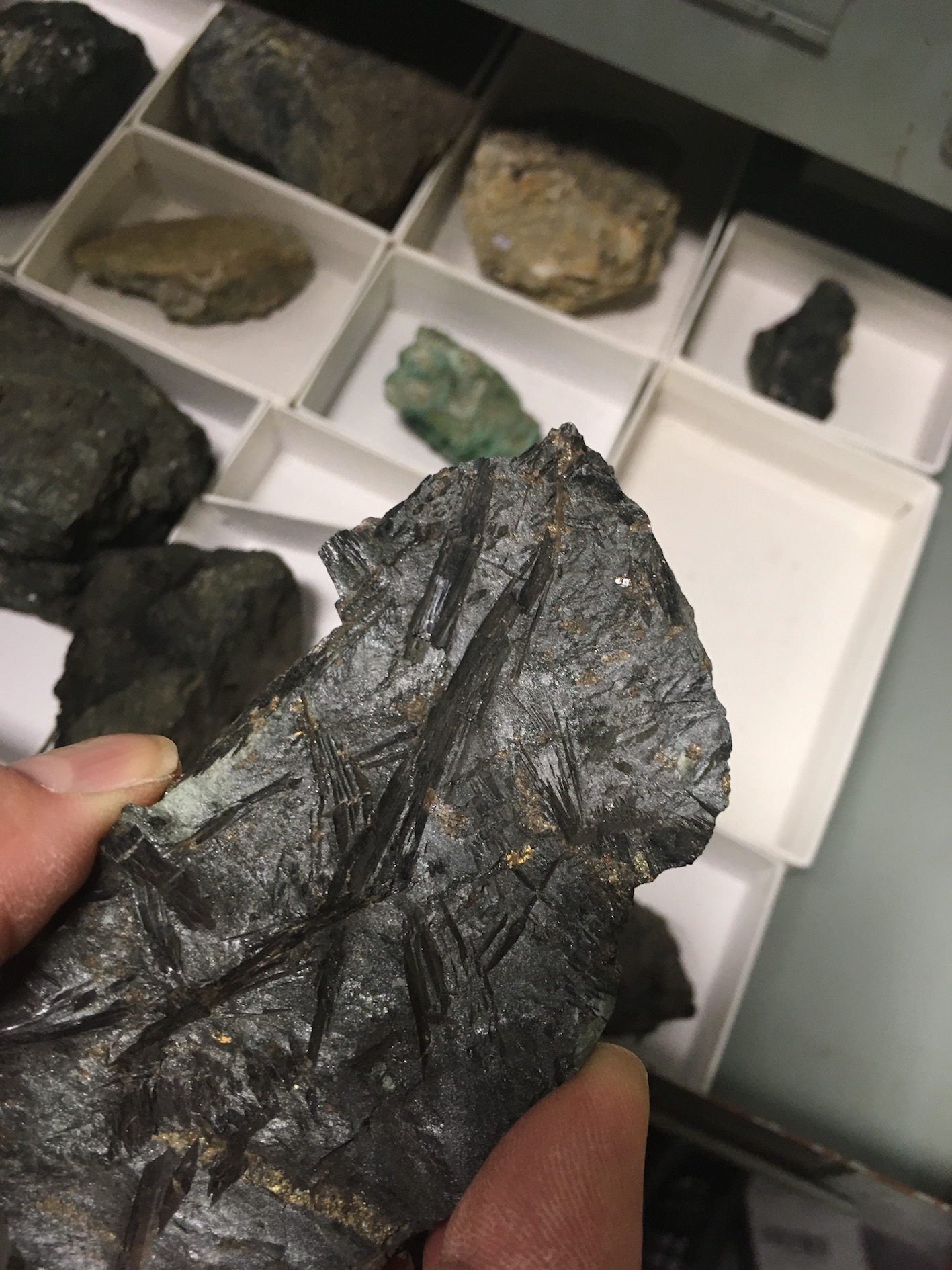 More time was spent in the MUSA Collections Unit, on North Street, to meet Jessica Burdge and Louise Hanwright, and to select with them some other items to feature in the exhibition, such as the coloured wooden models shown below.
Later on, once the objects had been chosen, Anna, Louise and Jessica had lots of fun preparing the exhibition mock-up at MUSA: it took them a little while to figure out how to fit all these curious elements together, as you can see in the pictures! In fact, the idea was to position the items above the images engraved on the blown-up page of a renowned crystallography manual – William Davidson's Philosophia Pyrotechnica (1657).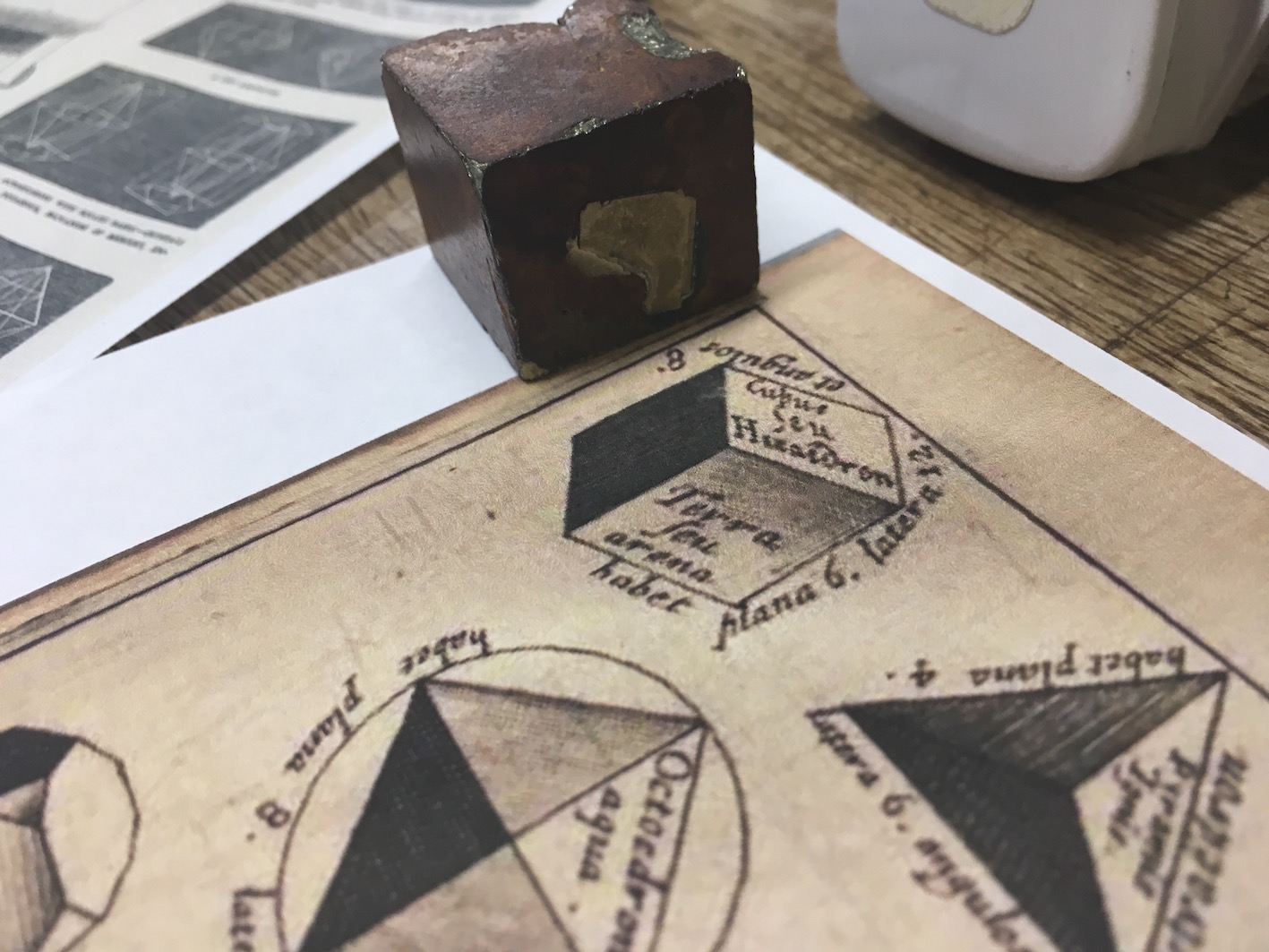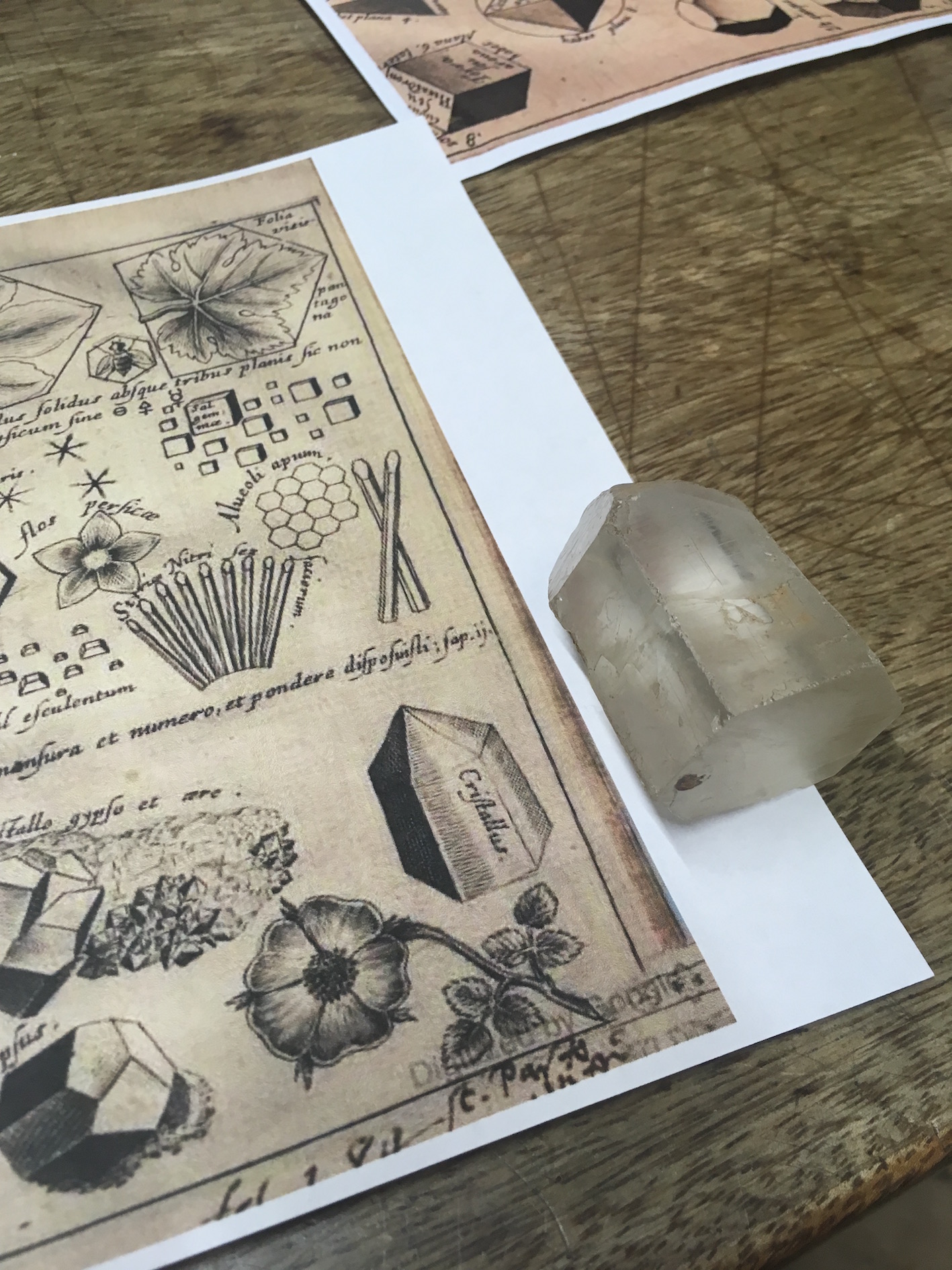 Finally, with the horizontal and back canvases beautifully lined in the display case, the exhibition was ready to be installed in the School's foyer, where it can still be seen. Such a good shot for the whole team!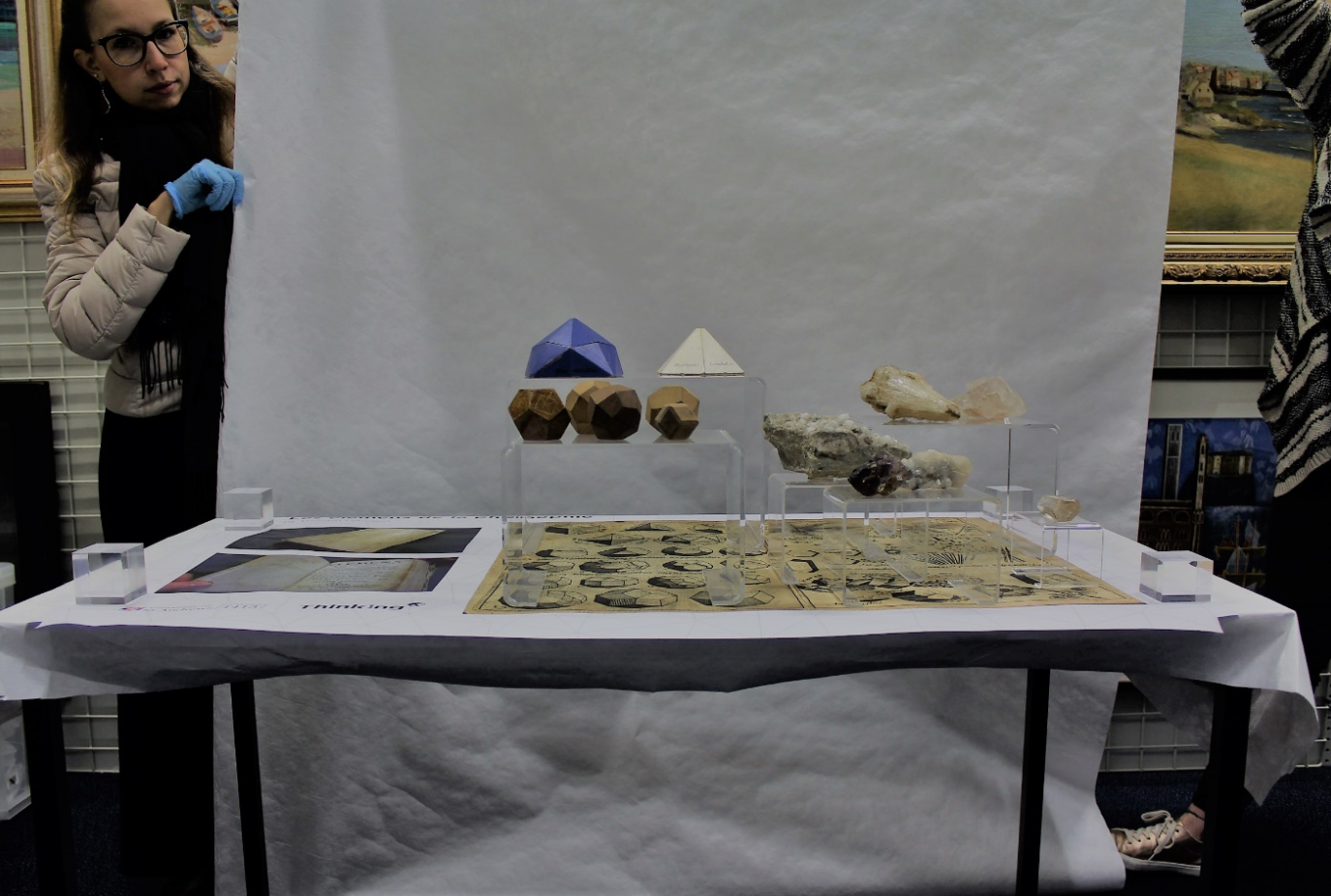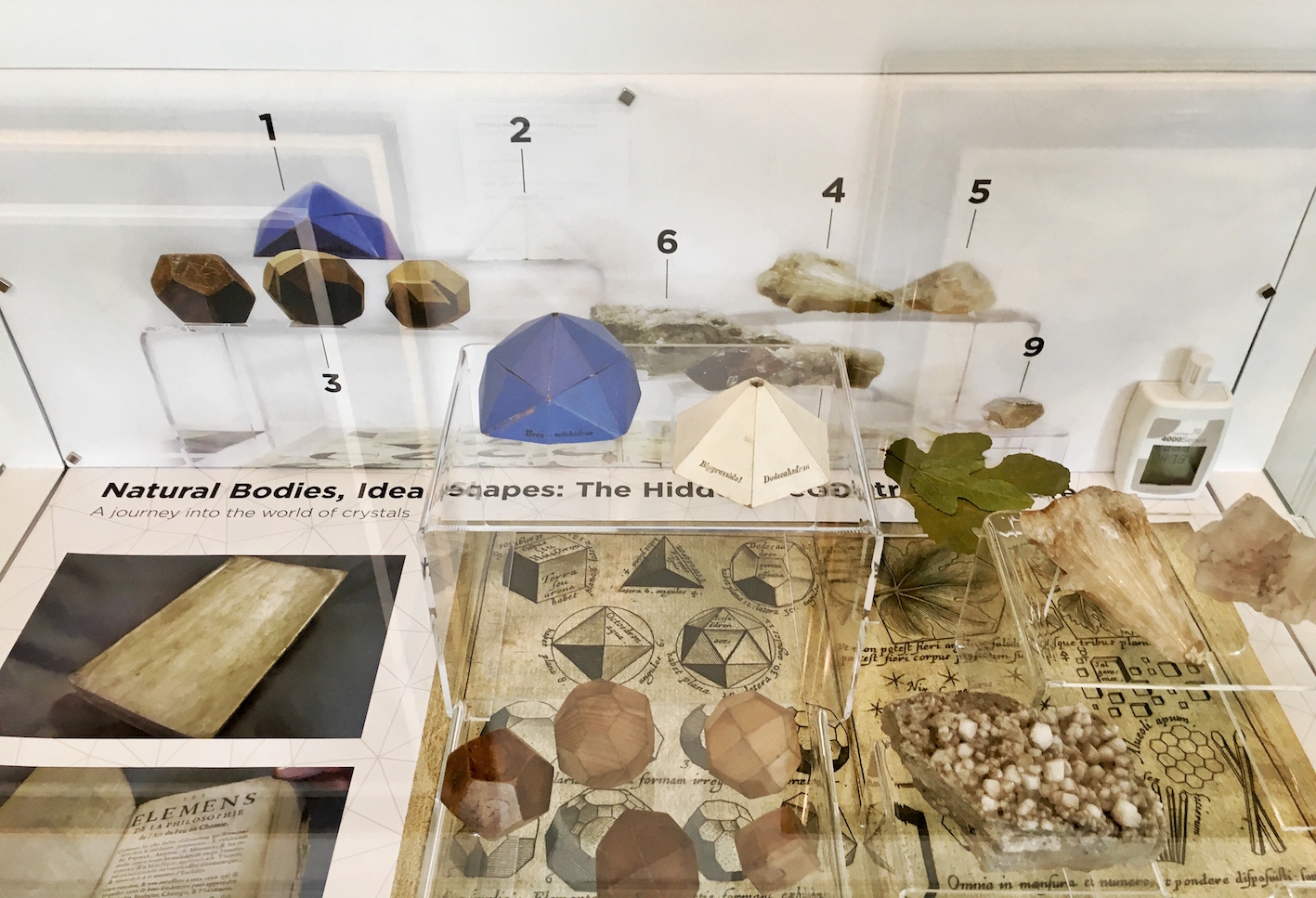 Read more about the final result on the exhibition's dedicated webpage.